Massage Therapy in Townsville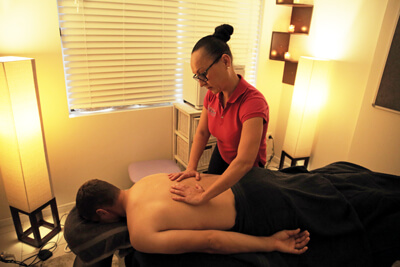 Take a proactive approach to your recovery and ensure you're giving your body the attention it needs. At Kirwan Complete Care, we use a variety of massage therapies to help people of all ages and with complaints of every kind to overcome pain, tightness or inflexibility to allow them to enjoy an active lifestyle. We understand how debilitating these conditions can be, with some patients unable to perform simple daily tasks without pain.
Our clinic takes a holistic approach to massage, as we believe it should be healing and restorative in more ways than one. This helps you to address aches and pains while at the same time creating a rejuvenating experience that leaves you feeling relaxed and soothed.
Helping You Reach Your Full Potential
You'll have ample opportunity to discuss your goals with our therapists, and we will work together to develop the right treatment for you. We can focus on the point that's giving you pain with our deep tissue massages, or just do a general massage that benefits both body and mind, helping you manage stiffness while also lifting your spirits. Our background in sports therapy allows us to target our massages to better address individual complaints, so if you're suffering from a particular issue, please bring it to our attention and we will work to help you manage it. Massage therapy offers a number of benefits to both athletes and health-conscious individuals, helping to stimulate blood and lymph flow and promote normal joint and capsule position. These sessions can enhance your ability to recover after exertion while strengthening your body for your next session.
Supporting the Townsville Community and Beyond
As a progressive clinic, we take a proactive approach to each patient's recovery, equipping them with the knowledge they need to strengthen their bodies and prevent further injury. Working with you as a partner in your health, our massage therapists will support you through the recovery period, providing both in-clinic treatments and at-home exercises and stretches to ensure you receive the treatment you need to avoid a chronic pain cycle.
Remedial Massage Supporting Townsville's Athletes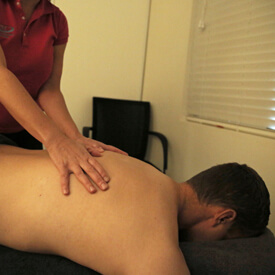 Give your body the care it needs to perform strongly and recover properly. Kirwan Complete Care offers a wide range of massage services designed to help athletes in every sport and discipline feel better and perform better. Completed by one of our talented massage therapists, we can help get your body ready for your next event or assist in recovery from a sports injury or over-exertion after a competition. We want to help every athlete keep their mobility high and achieve a reduction in pain, whether they're heading into or out of a major event.
Many of our services are partially or fully claimable through your health fund, making it an accessible option for people across the region. Start a conversation with our therapists today to learn more.
Providing the Help You Need to Perform
Our sports massages are tailored to your specific point in your training regime. Whether you're a triathlete looking to increase blood circulation and warm tissue ahead of a race, or a weightlifter who's just finished a competition and needs to flush lactic and uric acid from your muscles, we can assist. Sports massage involves the use of vigorous, fast techniques designed to stimulate circulation as well as muscle and other soft tissue. Pressure varies depending on the goals of the massage and the current training load of the athlete. It can also be combined with remedial massage during taper periods ahead of endurance events, helping you move into your competition feeling flexible and energised.
Want to Learn More?
Discuss your needs with us today and find out how we can support you in reaching your health and fitness goals.

Massage Townsville QLD | Kirwan Complete Care | (07) 4799 6797