Meet Dr Paul Klich,
Chiropractor and Director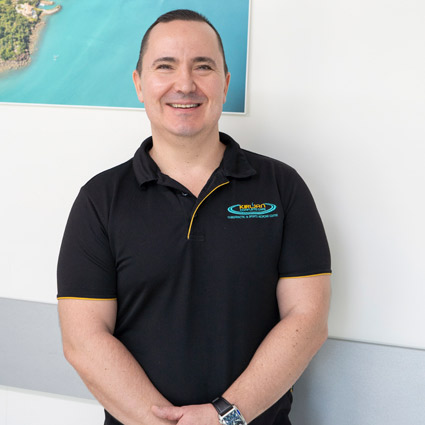 Dr Paul's journey into health care began as a teenager, when he left high school to pursue physiotherapy in his home country of Poland. As someone who has always enjoyed an active lifestyle himself, Dr Paul was particularly drawn to this field. He also enjoyed the way in which health care allowed him to develop one-on-one relationships with people, whilst also being able to work with his hands.
His transition into chiropractic occurred when Dr Paul realised that physiotherapy had missing components which prevented patients from overcoming their injuries or health concerns on a quicker level. He realised that chiropractic has elements which filled these gaps, allowing him to provide a more holistic approach to care.
Dr Paul has now been living in Australia for over 20 years, of which he has been a practicing chiropractor for 13 years. His expertise and training in physiotherapy, chiropractic, and massage therapy combine to allow Dr Paul to offer a high quality of care that you just won't find elsewhere.

Dr Paul Klich | (07) 4799 6797