FAQs at Kirwan Complete Care
What is Chiropractic?
A:
Chiropractors
in Australia are a nationally registered and a regulated health care profession.
Chiropractic
is a drug and surgery-free modality of treatment concerned with the diagnosis, management and prevention of mechanical disorders of the musculoskeletal system. This includes the effects of these disorders on the function of the nervous system and general health. Chiropractors focus on the detection and correction of aberrant spinal function and its subsequent effect on how the nervous system controls and coordinates the body in response to its environment.
This modality is based on the teachings of Galen and Hippocrates and the premise that the body can respond appropriately to its environment provided that the nervous system is free of interference. This notion was further developed by Palmer which lead to a focus on the spinal column and its functioning.
In Australia, chiropractors are educated in the University sector at an under-graduate and post-graduate level and there is a growing research and evidence based not only in Australia, but through international federations as well. As with other healthcare professions, there are internationally and nationally recognised standards of qualification to enable practice in Australia and this is part of the National Registration and Accreditation Scheme.
Do I need a referral to seek treatment at Kirwan Complete Care?
A: No. Chiropractors are primary health care practitioners. However, we collaborate with medical practitioners and other allied health care professionals in Townsville when necessary.
Are private health rebates available?
A: Yes,
Kirwan Complete Care
offers on-the-spot private health rebates for all of our allied health services. Be sure to check with your health insurer if you are covered for the service you are receiving or ask our clinic manager Helena for more help.
What happens during my initial appointment?
A: In order to achieve the most accurate diagnosis and best outcome from your treatment, we need to understand your medical and health history. Your chiropractor will discuss your history in some details, followed by a comprehensive physical examination. Once we have all the information we need, we will thoroughly discuss our findings and the best treatment plan for you.
A: Until your chiropractor completes your initial consultation and comprehensive examination, the answer to this question is unknown. A decision can only be made after your consultation and examination. If you have any recent scans (MRI, x-rays, ultrasound) please bring them with you to your appointment.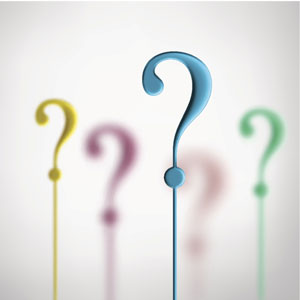 What is the difference between an Exercise Physiologist and a Physiotherapist?
A: Distinguishing between the two professions isn't easy, as they are not mutually exclusive. Both Physiotherapists and Exercise Physiologists can work within a broad scope of practice, providing that they are appropriately trained. As a result, there is overlap, so it is understandable that confusion exists.
Physiotherapists and Exercise Physiologists are university trained professionals (4 years) that are both part of the "Allied Health" group, who may form part of a multi-disciplinary team including Doctors, Surgeons and Chiropractors. Generally, they are specialists in the area of musculoskeletal disorders, including the prevention, treatment and management. They can also be specialists in areas such as cardiovascular, pulmonary and neurological rehabilitation. Physiotherapists are known to use a variety of methods such as acupuncture, therapeutic exercise, massage, joint mobilisation and manipulation.
Exercise Physiologists do not diagnose nor manipulate joints but are recently known to apply other therapeutic modalities, such as dry needling and deep tissue massage, given the appropriate training and courses have been completed. I would advise that you check these qualifications before seeking treatment. Exercise Physiologists, sometimes referred to as EPs, utilise exercise for injury and chronic disease prevention and management. Exercise Physiologists have a broad knowledge in all aspects relating to health.
Working in public and private health, EPs will also address lifestyle and behaviour modifications. Like Physiotherapists, Exercise Physiologists will often specialise in specific areas according to their strengths, so when seeking out the services of an EP it is preferable to find one that specialises in your target area to assure optimum results from your treatment.
Some of these conditions include:
Musculoskeletal conditions such as Osteoporosis, Osteoarthritis, and post-Orthopaedic Surgery
Cardiorespiratory conditions such as post heart attack, heart disease, and high blood pressure
Neurological conditions such as Motor Neuron Disease, Multiple Sclerosis and Parkinson's disease
Metabolic conditions such as Syndrome X, Diabetes, Dyslipidaemia and Obesity
Consultations with an Exercise Physiologist can attract a rebate from your private health fund. Exercise Physiology is listed under Extras. The rebate available does differ from fund to fund, so check your fund to see your entitlements
A: Remedial massage is the assessment and treatment of your muscles, connective tissues, ligaments and tendon dysfunction to help with a healing process of those structures. Your remedial massage therapists will discuss your current health status and assess your body for any structures that can be causing pain. They will then make a decision on the best treatment plan for you.
Some of the benefits of having regular remedial massage include:
Improved blood and lymph flow
Decreased scar tissue and adhesions
Restored muscle length
Relaxation
Promotion of normal joint and capsule position
What is the difference between a remedial massage and a relaxation massage?
A: This is one of the more frequent questions we are asked. A relaxation massage is a more gentle form of treatment to help you loosen up your body and help you relax and de-stress. The pressure is usually less intense and the manual techniques used target more superficial structures rather than the deep ones.
A remedial massage requires a proper assessment and treatment plan. Techniques and pressure used during treatment can be often uncomfortable since they target areas of decreased mobility and inflammation. Always discuss the intensity of the pressure with your massage therapist.
Want to Learn More?
To schedule an appointment with our experienced and professional team, please call (07) 4799 6797 today!

FAQs at Kirwan Complete Care | (07) 4799 6797