Exercise Advice in Townsville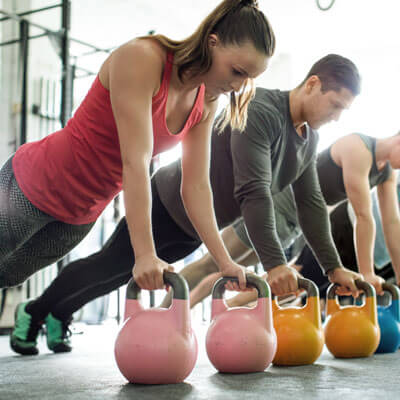 Kirwan Complete Care offers patients comprehensive exercise advice to compliment your treatment. Our team works closely with the leading Townsville and Kirwan personal trainers, yoga instructors, and exercise physiologists to provide the best, most holistic treatments possible.
Benefits
There are numerous advantages to adding the right exercise program to passive care treatments such as manipulation and soft tissue therapy. Patient engagement through active care can help empower the patient, increase confidence in their healing abilities, improve pain, and increase overall function.
NEW Patients »

Why are exercise and movement crucial to the chiropractic approach?
They increase self-reliance. Corrective exercise programs can play a vital role in the outcome of your care. Not only do they allow for a renewed sense of self-reliance, but they increase daily performance abilities without fear or risk of further injury.
They decrease fear-avoidance. When left unaddressed, fear of pain may lead to neglect of using muscles for fear of increased injury rather than strengthening them. Returning to normal activities and exercise increase your confidence while simultaneously improving your chance of obtaining a durable recovery.
They increase treatment effectiveness. Evidence proposes that coupling manual therapy with exercise is more effective than other therapies, as it thoroughly addresses the specific condition at hand.
They minimise recurrence. The Council on Chiropractic Guidelines and Practice Parameters highlights that the use of exercise with manipulation is not only likely to create lasting results, but also minimise episodic recurrence and continued pain.
They promote long-term benefits. A recent study showed that spinal manipulation and exercise work together to improve outcomes and produce long-term benefits for pain relief and functional movement.
Get Your Advice Today
Kirwan Complete Care is dedicated to your health and recovery. There is no better time than this moment to take advantages of our resources and add routine exercise to your recovery regime. We look forward to hearing from you and talking with you more about what we have to offer.

Exercise Advice Townsville & Kirwan QLD | (07) 4799 6797