Meet Helena Elkin,
Practice Manager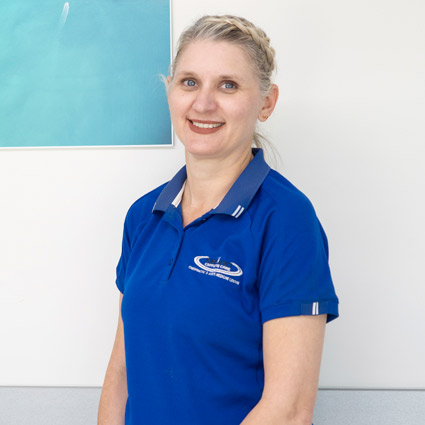 With a warm and friendly personality, Helena loves to make patients feel welcome as soon as they walk through the door. She is highly organised and ensures the practice is running smoothly on a daily basis. In her role as practice manager, she enjoys improving the lives of our patients. Some of her duties include taking care of patient bookings, processing claims, managing social media and more. Helena has an advanced certificate in office administration.
When she's not at Kirwan Complete Care, Helena is a busy mum of four who enjoys running, doing yoga, and watching her children swim and play basketball. She also likes watching footy and doing fun family activities.
Helena looks forward to meeting you and ensuring that your natural healthcare needs are met when you visit our practice.

Helena Elkin | (07) 4799 6797