Agnieszka Klich,
Undergraduate Massage Therapist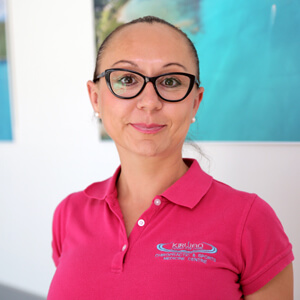 Born and raised in Poland, Agnieszka graduated in 2004 with a master's degree in International Business as well as a Certificate III in Aged Care and Disability. She spent over 10 years working in the aged care and disability industry before making the change to massage therapy.
Agnieszka believes massage therapy plays an essential role in training the body in how to relax; it also helps to improve breathing, relieves stress and promotes better posture.
Spending many years in quite stressful work environments, Agnieszka now enjoys more relaxed work, horse riding, yoga and having a better work-life balance. She also loves cooking, travelling and spending time with her family.

Kirwan Complete Care | (07) 4799 6797